SGM FS-newton 1200 watt followspot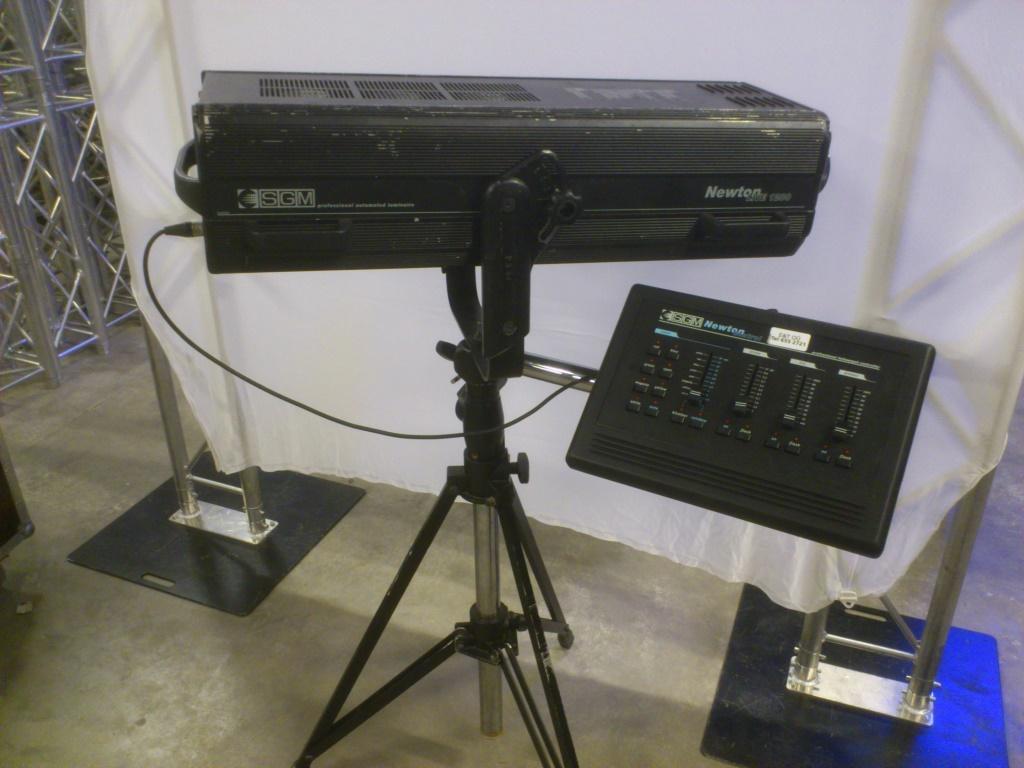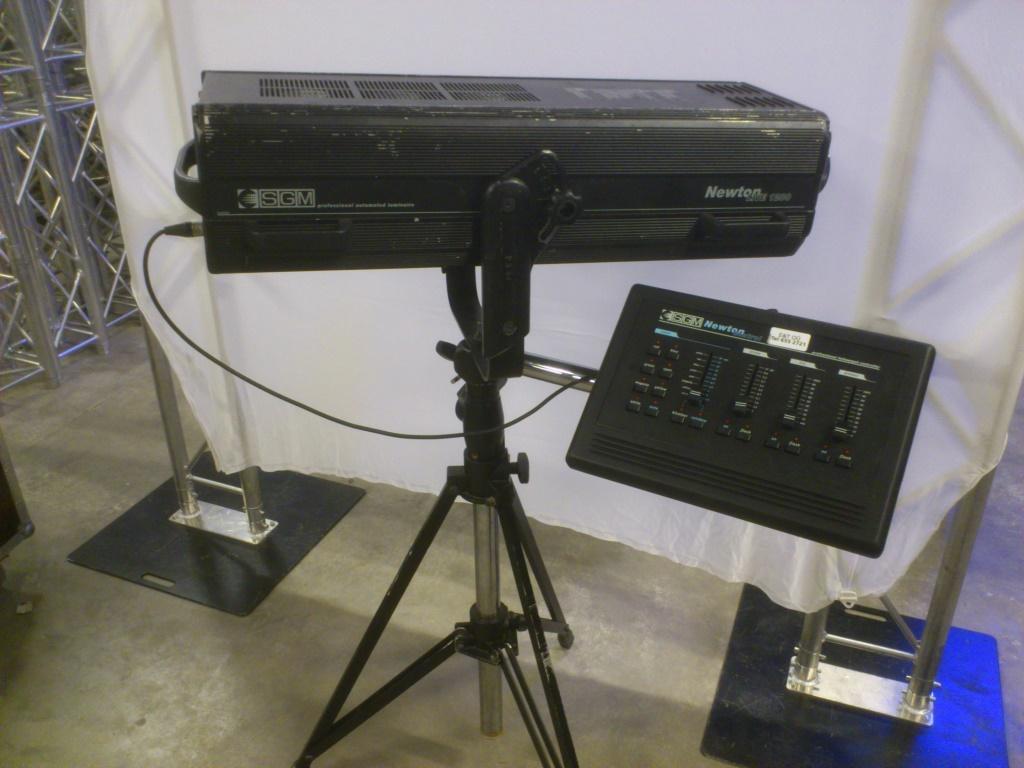 SGM FS-newton 1200 watt followspot
I have 2 of these units in cases.
SGM Followspot w/HMI1200w/GS-220v
The Newton 1200 intelligent follow spot is based on the sophisticated, reliable and well-proven technology of SGM Galileo fixtures. It is designed for professional medium-to-long throw use in theater, television studios and concerts applications, although its user friendliness makes it suitable for any use. This follow spot can be used where automatic or multiple synchronized follow spots need to be on set cues. Using DMX, a lighting designer can produce a controlled cue list and have multiple follow spots responding to a centralized console. Manual control is offered using a separate Newton controller. It mounts next to the follow spot where adjustment vibrations do not affect the light beam while in operation. It is constructed of rugged die-cast and extruded aluminum, however it remains as manageable as possible, with two handles on the sides and a grip on the rear panel. On the rear panel there is also a built-in settings panel with a display. Operators can get information on the follow spot's status, DMX addressing, and fixture and lamp operating times.

Specifications: HMI 1200/GS discharge lamp ■ Lamp life: 750 hours ■ 7 easily replaced standard colors ■ Two-tone beams ■ Adjustable speed rainbow effect ■ Automatic color change with adjustable crossover time ■ High-speed color changer (0.06 sec.) ■ Strobe 0.5 -12 flashes per second ■ Iris ■ Manual focus control ■ 0-100% dimmer ■ DMX512 or RS-232 input signal ■ Built-in microcomputer with display for setting fixture functions and checking status for important information ■ Power supply requirements: 220/240V 50/60Hz ■ Controllable via dedicated Newton Control unit or other control desk with DMX 512 or RS-232 ■ Newton Control's special mounting system is built with telescopic stainless steel tubes with adjustment and multi-direction rotation through 360° ■ Size: Newton 1200: 8.3"x 45.1"x 11.4" ■ Weight: Newton 1200: 23 Kgs/50.7Lbs.
 
Specifications, Documents & Links:
» Channel Chart: FS-NEWTON dmx table PDF 43.9 KB
» Country Of Origin: Italy
» Manual: FS-NEWTON Manual PDF 189 KB
» Manual: FS-NEWTON Spanish Manual PDF 395 KB
» Unspsc: 39112502
» U.S.Tariff#: 9405.40.8000
» Warranty: 1 Year Limited
» Color: Black